Contact Us
Address:
900 E. Broad Street
Richmond, VA
23219 USA
 
Hours: Mon - Fri (8 a.m. - 5 p.m.)
Phone No. 804-646-6430
Email: Ask Public Works
Neighborhood Clean-Up Program
NOTICE: Bellevue/Ginter Park/Washington Park | Zone 1 Neighborhood Clean Up collection scheduled for Saturday, August 6 will be reschedule. Crews will be deployed to storm debris clean-up from the severe storm on Friday, August 5.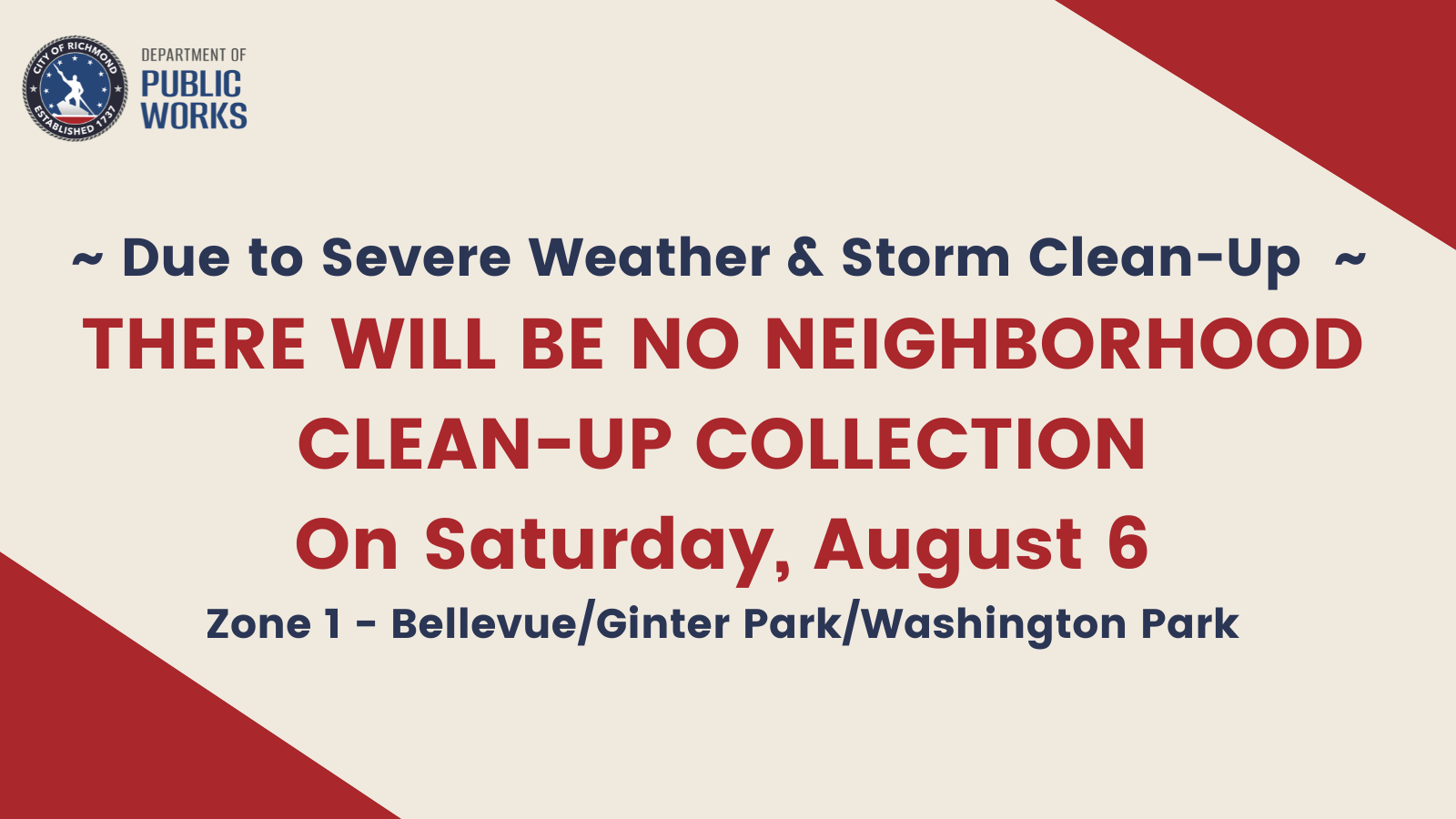 Clean-ups are scheduled from 8 a.m. to noon (rain or shine) on selected Saturdays from March through November.
Please see the Neighborhood Clean-Up Program MAP and Schedule with locations around the city. 
Press Release with program information and dates listed by zones for the Annual Neighborhood Clean-Up Program for 2022
We take everything  - furniture, mattresses, tires (four per household), and appliances. All brush must be cut into four foot lengths and bundled.
Unacceptable items include:
Electronics and
Construction debris
Hazardous waste
Broken glass 
For more information, please call 804-646-8325 for more information or go to the Clean City Commission webpage.