Contact Us
Address:
900 E. Broad Street
Richmond, VA
23219 USA
 
Hours: Mon - Fri (8 a.m. - 5 p.m.)
Phone No. 804-646-6430
Email: Ask Public Works
Pedestrian Hybrid Beacon
What Are They?
The pedestrian hybrid beacon (PHB) is a traffic control device designed to help pedestrians safely cross busy or higher-speed roadways at uncontrolled intersections. The beacon head consists of two red lenses above a single yellow lens. The lenses remain "dark" until a pedestrian desiring to cross the street pushes the call button to activate the beacon. The signal then initiates a yellow to red lighting sequence consisting of steady and flashing lights that directs motorists to slow and come to a stop. The pedestrian signal then flashes a WALK display to the pedestrian. Once the pedestrian has safely crossed, the hybrid beacon again goes dark.
What should I do when I encounter one?
Watch this short video to understand the process for pedestrians and motorists.
Where are they?
The first Pedestrian Hybrid Beacon is located at the Grove Avenue at Somerset Avenue intersection.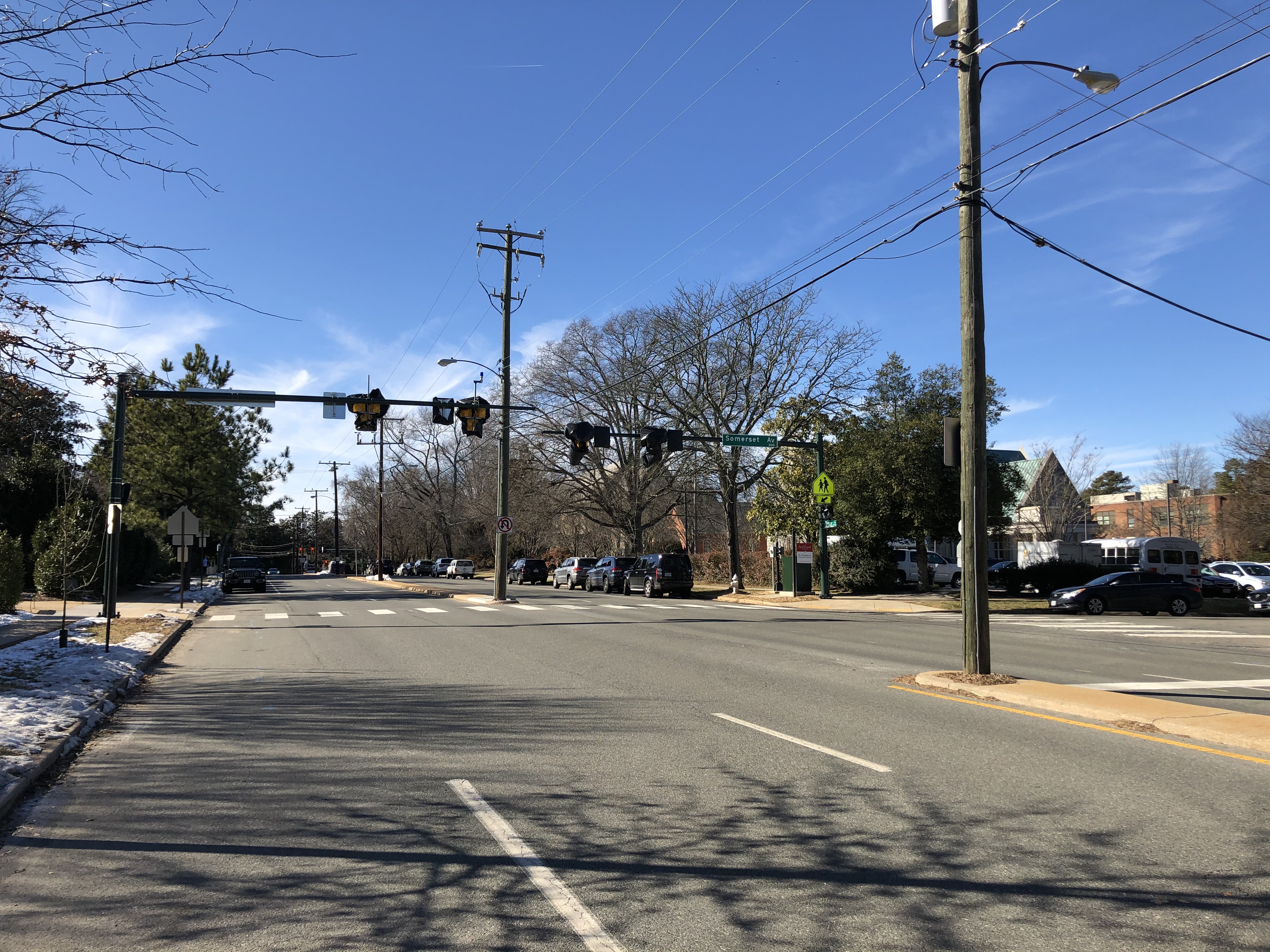 Will there be more?
The below table shows the list of intersections where PHB's are planned.
| Location | Location |
| --- | --- |
| Belvidere Street at Virginia War Memorial | Leigh Street at Abner Clay Park |
| Broad Street at 16th Street (installed Nov. 2022) | Main Street at 24th Street (GRTC) |
| Forest Hill Avenue at Huguenot High School | Main Street at Libby Hill Park / Pear Street |
| Hull Street at Silverwood | Semmes Avenue at Canoe Run Park |
| Hull Street at Worsham Way  | Semmes Avenue at Carter Jones Park |
| Laburnum Avenue at Holton Elementary School | Williamsburg and Stony Run |
| Forest Hill Ave at Bland St |   |