Contact Us
Permits and Inspections Office
900 E. Broad St., Room 108
Richmond, VA 23219
Monday - Friday 7:30 a.m. - 4 p.m.
Sidewalk Cafés
The City of Richmond strongly supports sidewalk cafes. To make them possible, the City Council adopted an ordinance approving the establishment of sidewalk cafés. Sidewalk cafés are temporary dining areas that occupy part of the public right of way, or the sidewalk, during the business hours of the adjacent host restaurant.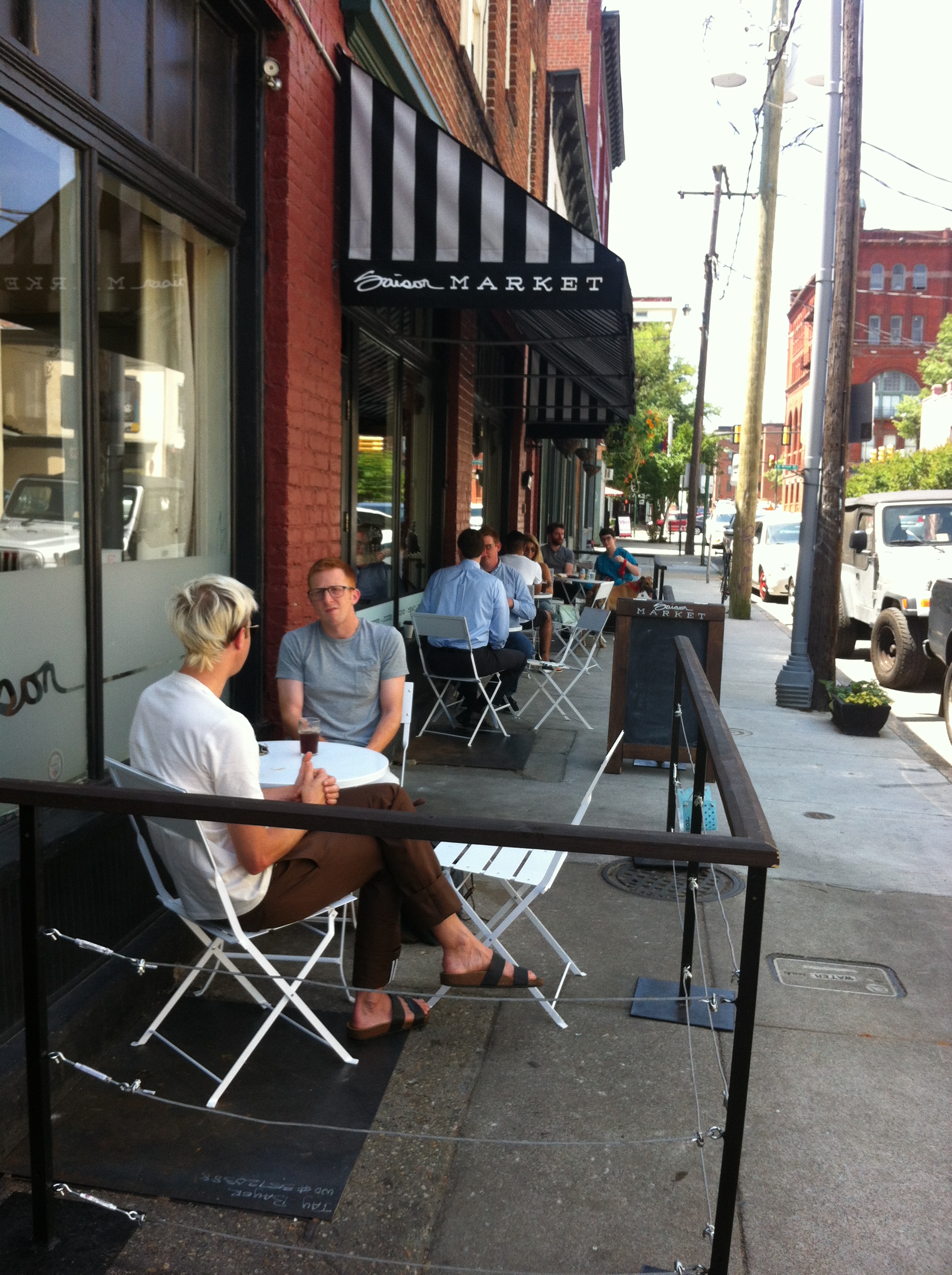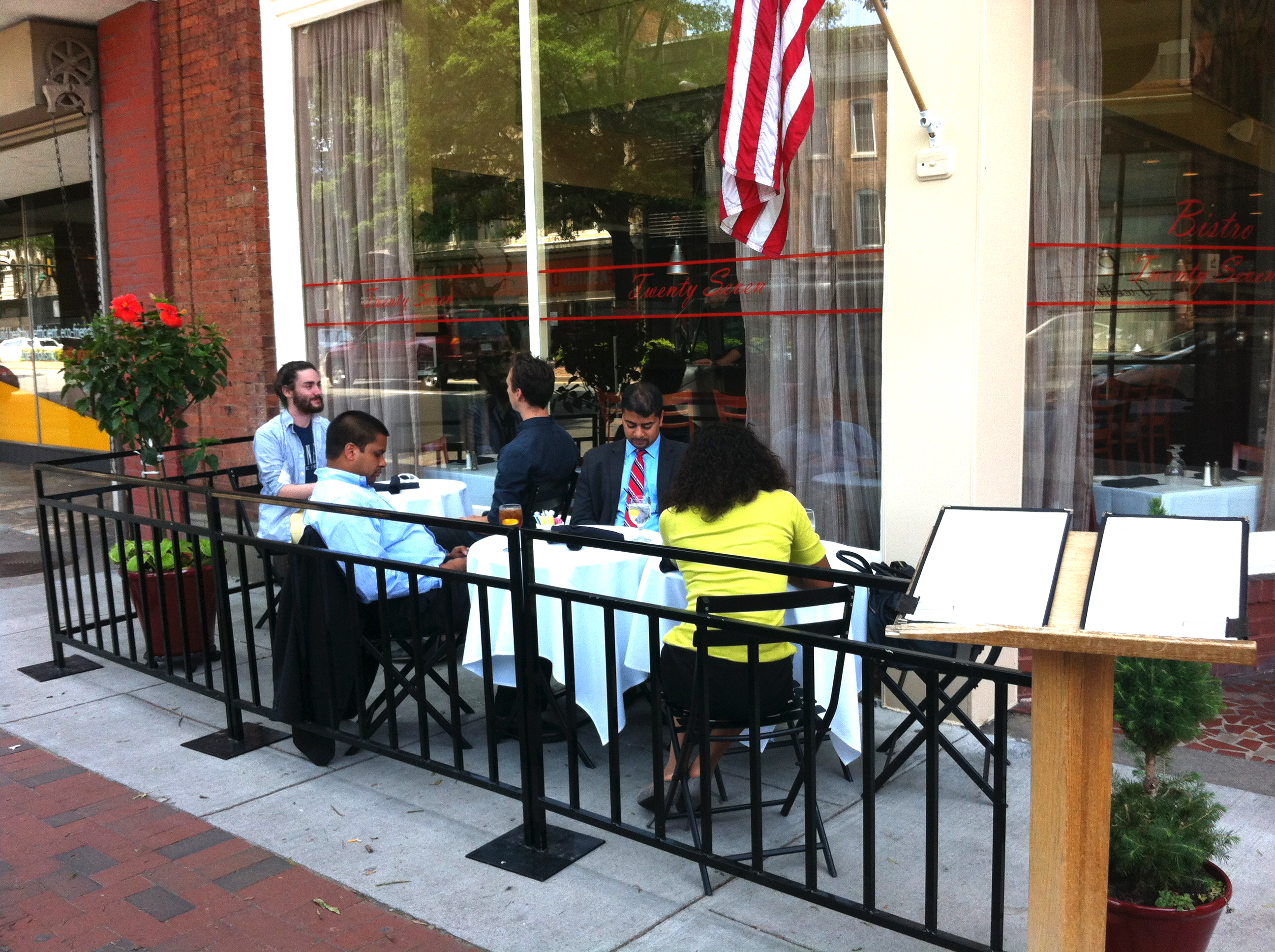 Sidewalk cafes without alcohol do not require a barrier. The Virginia Department of Alcoholic Beverage Control (ABC) requires barriers if alcohol will be served within the sidewalk café.
The City created this expedited process to encourage sidewalk cafés. Sidewalk cafés enhance public spaces and motivate city and regional residents to patronize Richmond's eating establishments, contributing to a vibrant city culture and making Richmond streets more dynamic places to walk, socialize, and dine. Sidewalk cafés are different than outdoor dining, which are permanent spaces that are fixed into the ground. If you would like to pursue an outdoor dining encroachment, please contact the Department of Public Works here.
This web page acts as a guide to creating temporary sidewalk cafés that are safe and attractive to restaurant patrons and pedestrians.  Below, you'll find resources like a design guide, an information brochure, the application form, insurance requirements, a renewal form, and a copy of the ordinance that established the sidewalk café permitting process.
Application Materials
The City has several documents available to assist with opening and operating a successful sidewalk café in Richmond. Please review each of them before moving forward with your plans to open a sidewalk café.
•  Sidewalk Café Design Guidelines
•  Sidewalk Café Application Form  (To submit this application and plans, please visit the Permits & Inspections page here.)
•  Sidewalk Café Ordinance (Municode Secs. 24-240 - 24-250)