Contact Us
-------------------------------------------
Richmond City Sheriff's Office
City of Richmond
Address: 
1701 Fairfield Way
Richmond, VA
23223 USA
 
Email: Ask The Sheriff
Fax: (804)646-4291
If you would like Sheriff Antionette V. Irving to attend your event to speak or to be a guest please fill out the event form and state what your requests are. We would like to have at least 30 days advance notice. We look forward to attending your events.
Annual Report & Strategic Plan
View the Most Recent Sheriff's Office Annual Reports
The Richmond City Sheriff's Office has just released its annual report for 2021. The report can be viewed and downloaded here.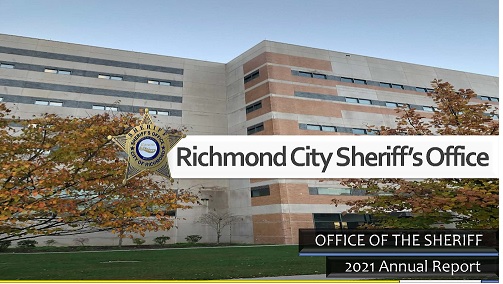 The annual report for 2020 can be viewed and downloaded here.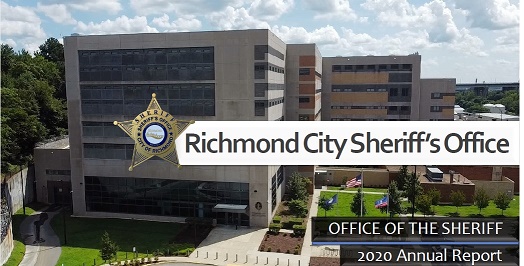 This document requires the use of Adobe Acrobat Reader which can be downloaded here
The City of Richmond's Strategic Plan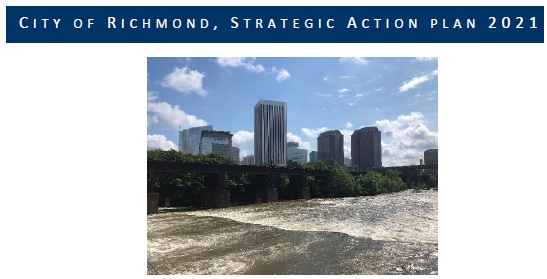 The City of Richmond's Strategic Plan is a cyclical process and is revisited at least annually as part of the annual budget planning process. The plan seeks to align management priorities and the associated performance indicators with budgeting and appropriate resource allocation for the next several years. In addition to the Stoney Administration's Priority Areas, the Strategic Plan is aligned and nested with the City Council's Five Critical Focus Areas. It is important to note that strategic planning is always ongoing. Items can change from year to year or as senior leaders' priorities change.
The detailed plan can be viwed and downloded by clicking on the picture above. The part of the plan related to the Sheriff's Office is Section 2 – Page 364 to Section 2 – Page 387
The presentation can be viewed and downloaded here.
You can also do sort and search the Annual Reports Archive in the table below.
Annual Reports Archive