Contact Us
911: Call if you can, text if you can't
Non-Emergency /
file a Police Report:
804-646-5100
Business Phone:
804-646-5911
Email us: 911rva@richmondgov.com
Outreach contact:
804-646-8234 (office)
804-938-0776 (cell)
Emergency Communications - Facebook
The Richmond Department of Emergency Communications provides education to adults, youth and children about the proper procedures for getting help through 911 and the non-emergency Police number, 804-646-5100. We also offer opportunities for the public to provide feedback on the services we provide. We can provide an informational table with staff and giveaways, a presentation to civic and community groups, or you can arrange to tour our emergency communications center.
Learn more about how we work to keep Richmond safe and how you can help. For more information, contact Karen L. Gill, communications and marketing analyst, at Karen.gill@richmondgov.com, 804-646-8234.
The Richmond Department of Emergency Communications is conducting a survey of adults who live, work and study in Richmond, July 23-Sept. 1, 2022. Those who complete the survey and are NOT employees of the city of Richmond can enter the drawing for a free Ring video doorbell.
Complete the survey and enter the drawing here.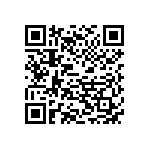 2019 citizen survey
The Richmond Department of Emergency Communications (DEC) conducted a survey of adult (aged 18 and older) Richmond residents, July 30-Sept. 7, 2019.
A total of 968 valid survey respondents completed surveys online and on paper at community events. Results came from all areas of Richmond and from multiple demographic categories. The largest age group for respondents was the 50-59 category. For racial categories, 48% of respondents selected "White," while 40% selected "Black or African American." The majority of respondents were not employed with partner agencies of DEC, and 171 were.
Survey results showed that the citizens of Richmond have a very positive perception of the DEC. More than 60% of the total number of 968 valid survey respondents ranked the overall performance of the department as "excellent" or "good." Nearly 65% agreed that employees treat all citizens with respect, and 65% agreed that employees are courteous.
Asked whether they had concerns about the services provided by the department, 90% answered "no," and 87% had no suggestions or recommendations for improvements. The 229 responses that were provided for these two questions illustrate the need for increased public education, including the availability of text-to-911, the need for call-takers to get location and other information and other information on how 911 and public safety infrastructures function in the city.
Invalid survey responses were not included in the results. The total number of disqualified surveys was 2 online, and 53 on paper.
These were disqualified because of one or more of these reasons: The respondent indicated that they did not live, work or study in Richmond; the respondent did not read and/or understand one or more of the questions; More than two questions were left blank (only possible for paper surveys).
The paper survey responses were entered online manually, so that they could be combined with online survey responses. Responses were compiled and analyzed using tools available on the CrowdSignal platform. Because of an oversight error, one question that was present on the paper survey was missing from the online survey. This was question 4 that asked respondents to rate the competence of DEC employees.
The survey was conducted, in part, to fulfill the requirements of the national Public Safety Communications Accreditation that DEC earned on May 4, 2019, from the Commission on Accreditation for Law Enforcement Agencies Inc. (CALEA). The survey was administered online on the CrowdSignal platform and on paper at community events during that time frame. As much as possible, the survey followed accepted standards for conducting accurate survey research. The total number of valid survey responses was 832 online and 144 on paper. With adjustments as needed, the survey will be repeated at least once every three years, so that changes in citizen responses can be monitored.
Survey results