Contact Us - Parks & Recreation
Address:
1209 Admiral Street 
Richmond, VA
23220 USA
Email: Ask Parks and Recreation
Phone: (804) 646-5733
Inclement Weather Line Number: (804) 646-0751
Social Media: 
Click HERE to view Instagram
Click HERE to view Facebook
Click HERE to view YouTube: 
Click HERE to view Twitter
Aquatics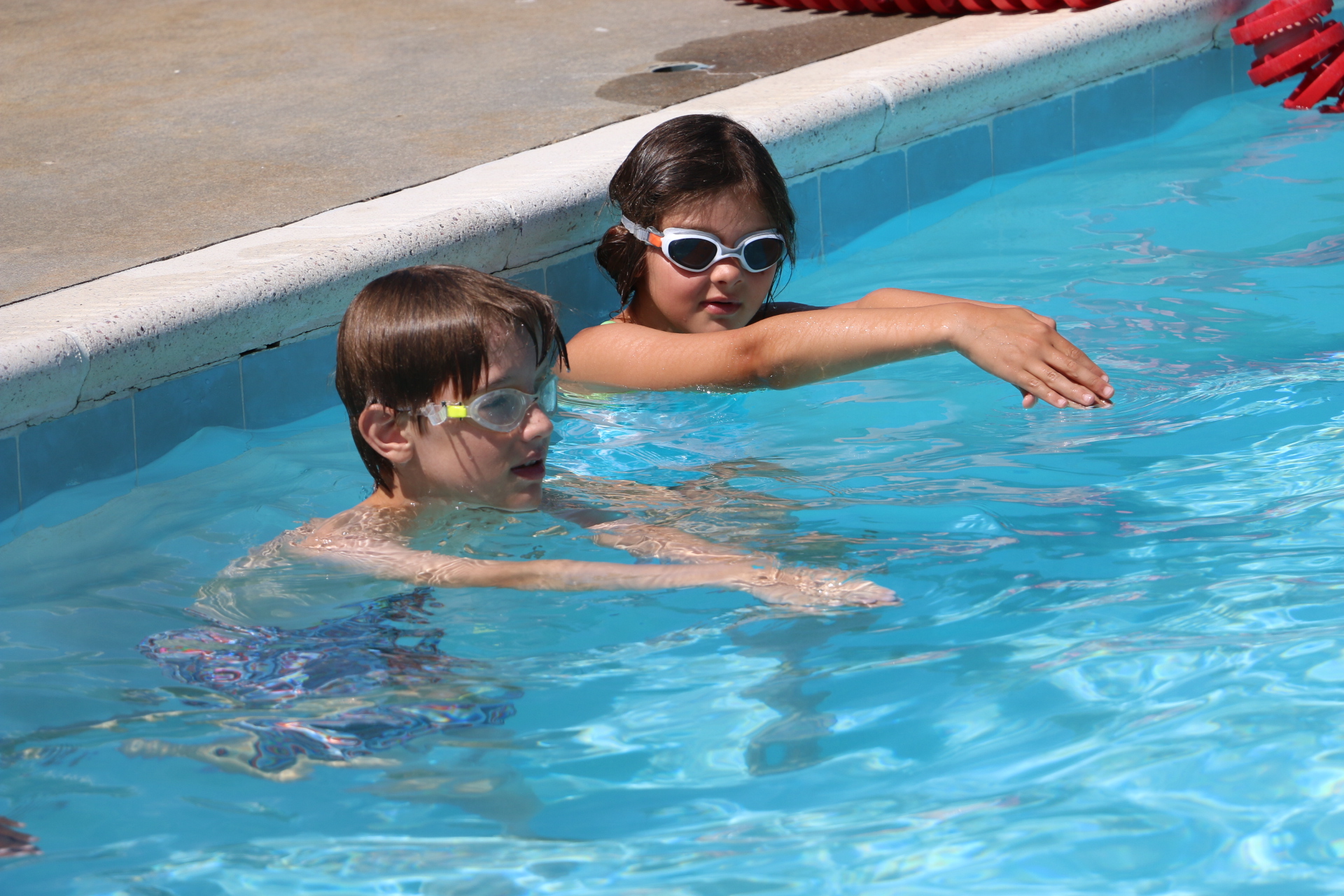 Administration Office
1209 Admiral Street 
Richmond, VA 23220-1701
Map
Phone (804)646-5733
Inclement Weather Line Number (804)646-0751
Are you ready to take a plunge? We're ready for you to join us!
The department operates seven outdoor pools and two indoor pools. Indoor pools are where Richmonders can swim year around.
We offer American Red Cross Learn-to-Swim lessons at all levels from beginning to advanced - child to adult. Lifeguard certification, first aid and CPR training are also available.
Pools have regular hours for open-lap, family, and adult swim sessions, if there are no swimming classes scheduled.
During the summer months each pool attracts an average of 200 - 250 patrons per day.
The Open Swim/Lap Swimming has general hours for the public.
For Group Swim prior paid reservations are required. Contact email: Jerrod.Booker@Richmondgov.com
Indoor Pool Schedule
Type
Day
Begin Time
End Time
Group Swim
Monday thru Friday
9:00 a.m.
12:30 p.m.
Group Swim
Tuesday, Wednesday, Friday
1:00 p.m.
3:45 p.m.
Open / Lap Swim
Monday thru Friday
1:00 p.m.
4:30 p.m.
Open / Lap Swim
Tuesday, Thursday
6:30 p.m.
8:00 p.m.
Summer Pool Schedule
Outdoor pools open from Mid June until September (closes after Labor Day)
Outdoor Pool Schedule
Type
Day
Begin Time
End Time
Adult Swim
Monday thru Friday
7:00 p.m.
8:00 p.m.
Family Swim
Monday thru Friday
5:00 p.m.
7:00 p.m.
Open / Lap Swim
Monday thru Friday
1:00 p.m.
4:30 p.m.
Open / Lap Swim
Saturday
12:00 p.m.
5:00 p.m.
Open / Lap Swim
Sunday / Holidays
1:00 p.m.
5:00 p.m.
Water Safety Instruction Classes
To prepare for the summer the department offers Swim Smarts - safety instruction classes for youth enrolled in the department's Great Summer Escape Summer Camp.
Additionally, Lifeguard training classes are offered several times prior to the start of the summer swim season, for more information call (804)646-1174.
Swim Team - Richmond Waves
The team was established in 1992 and currently has more than 120 members who compete in two leagues.
The first league, the Virginia Community Swim League is a league composed of six other municipally sponsored teams from the Richmond and Tidewater areas. The second league is the United States Swimming League which has a quarter of a million members. It is the national swimming organization that sponsors local, state and national meets leading to the Olympics and other international competitions.
Team membership is challenging, exciting and fun! It offers year-round training in the four basic swim strokes'butterfly, backstroke, breaststroke, and freestyle. The team offers young people a chance to make new friends, visit other cities, learn valuable skills and build confidence and self-esteem.
Criteria for Joining
New swimmers interested in joining the Racers organization must complete the Richmond Racers application and meet the following criteria, swimmers must be able to swim a minimum of 25 yards and they should be able to swim two of the four competitive strokes. Coaches will evaluate new talent on Tuesdays and Thursdays at 5:00 p.m. at the Swansboro Pool. For more Richmond Racers information, please call (804)646-1174.
Richmond Racers Swimming Levels, Descriptions and Practice Requirements
Level
Age Group
Performance
Practice Required
I
All age groups, primarily 12 and under
N/A
1 to 2 days per week
II
All age groups, primarily 12 and under
N/A
2 days per week
III
All age groups, primarily 12 and under
Must meet expectations
3 days per week
IV
All age groups, primarily 11 and over
Must meet expectations
3 to 4 days per week
V
Age 13 and over
Must meet expectations
4 to 5 days per week