Contact Us
Main Office - Operations
900 E. Broad Street, Suite 1502
Richmond, VA 23219 USA
Phone: (804) 646-3108
Fax: 804-646-3231
Email: AskCommunityWealthBuilding
Career Stations
East End Career Station                                              
701 N. 25th Station 2nd Floor
Richmond, Virginia 23223
Phone: (804) 646 - 6464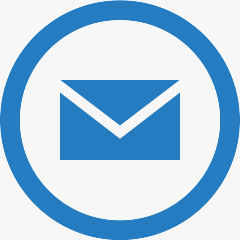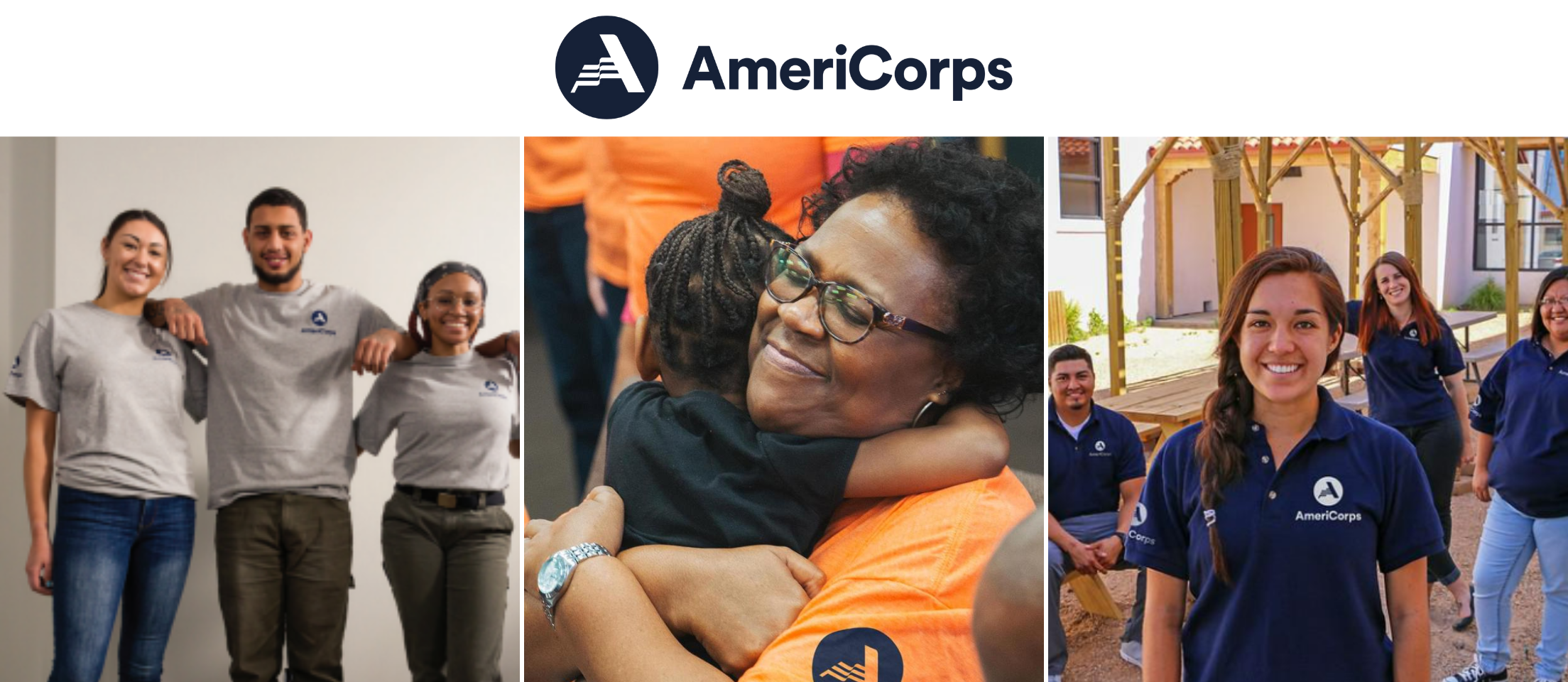 What is AmeriCorps?
AmeriCorps is the federal agency for national service and volunteerism. AmeriCorps provides opportunities for Americans of all backgrounds to serve their country, address the nation's most pressing challenges, and improve lives and communities. For more information about AmeriCorps, visit the national website: CLICK HERE
What is the RHOPES Program? 
RHOPES stands for the Richmond Healthy Futures Opioid and and Environmental Stewardship Program. Healthy Future members serve at locations as either (1) Peer Recovery Coaches to deploy proven drug and abuse prevention programs to combat the rising opioid crisis or (2) Nutrition and Food Supply Coaches to help reduce rates of childhood obesity, inactivity, and isolation.
Environmental Stewardship members provide direct service in (1) treating and improving parks, public green spaces, trails, and rivers through invasive species removal, debris removal, and plant establishment and (2) helping children develop safe and healthy habits to increase their pedestrian and bike safety awareness.
Types of Positions
Each commitment will serve a 12 month commitment (September 2023 - August 2024)
For more information, download the announcement below: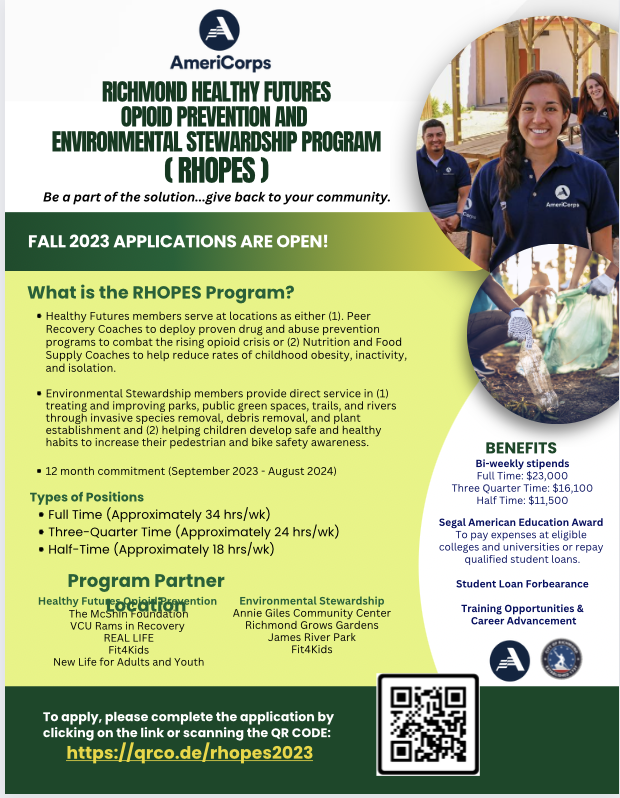 CLICK HERE
What is RVA Health Corps?
RVA Health Corps is a City of Richmond AmeriCorps program that will recruit 16 individuals to be trained to serve the community as Community Health Workers.
The RVA Health Corps members will serve at partner locations to help improve residents' health and quality of life.
The RVA Health Corps members will be trained and receive certifications to improve their opportunities to enter health-related jobs after their year of serving as AmeriCorps members.
Types of Positions
FULL-TIME: approximately 34 hours/week                                                                                                   
SERVICE PERIOD: September 2023-August 2024
For more information, download the announcement below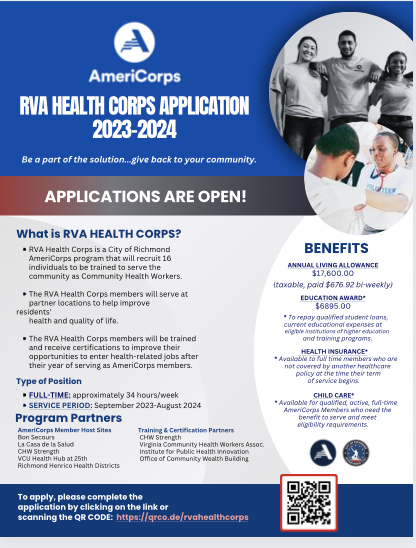 CLICK HERE
Complete and submit the following application to AmeriCorps Program Director, Paul Manning via email: paul.manning@rva.gov
RHOPES 2023 APPLICATION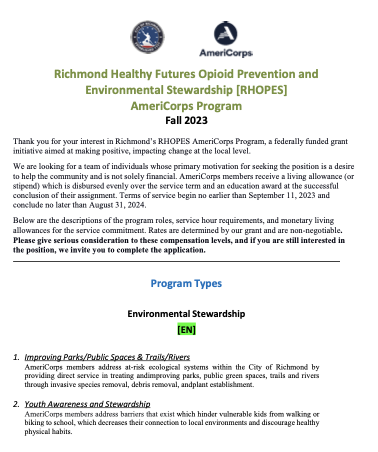 RVA HEALTH CORPS 2023 APPLICATION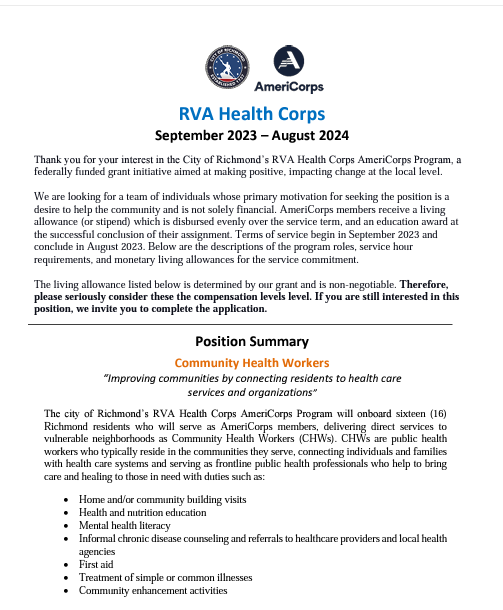 For more information about AmeriCorp employment and service learning opportunities, contact: