Contact Us
Address:
900 E. Broad Street
Richmond, VA
23219 USA
 
Hours: Mon - Fri (8 a.m. - 5 p.m.)
Phone No. 804-646-6430
Email: Ask Public Works
Richmond's Guide to Being a Good Neighbor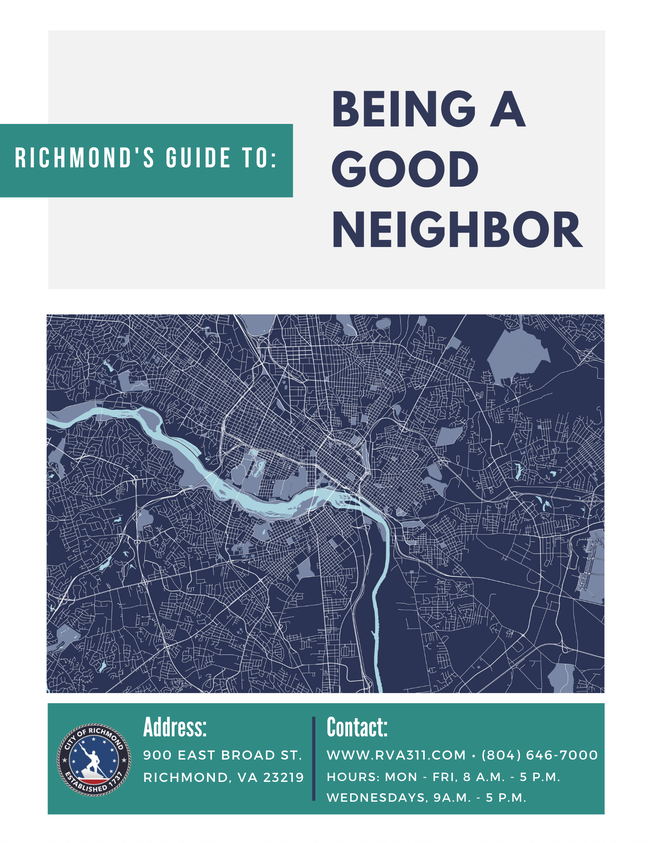 This publication is a helpful guide that covers the responsibilities of both residents and the government in maintaining a safe, healthy, and vibrant neighborhood and a wonderful city in which to live.
This booklet summarizes select city ordinances as of June 2021 and is not meant to be a complete account of all ordinances. City Council often amends ordinances so it is important to check with the responsible department indicated to ensure there have been no changes since this booklet was published.
For questions, please contact our customer service team at RVA311 by dialing 3-1-1 or 804-646-7000, visiting RVA311.com, or using the RVA311 mobile app.
Download your copy of the publication here.
 
How to Flyers
Electronics to recycle at E-Cycle Events
Upcoming E-Cycle Event Event - Bring One for the Chipper: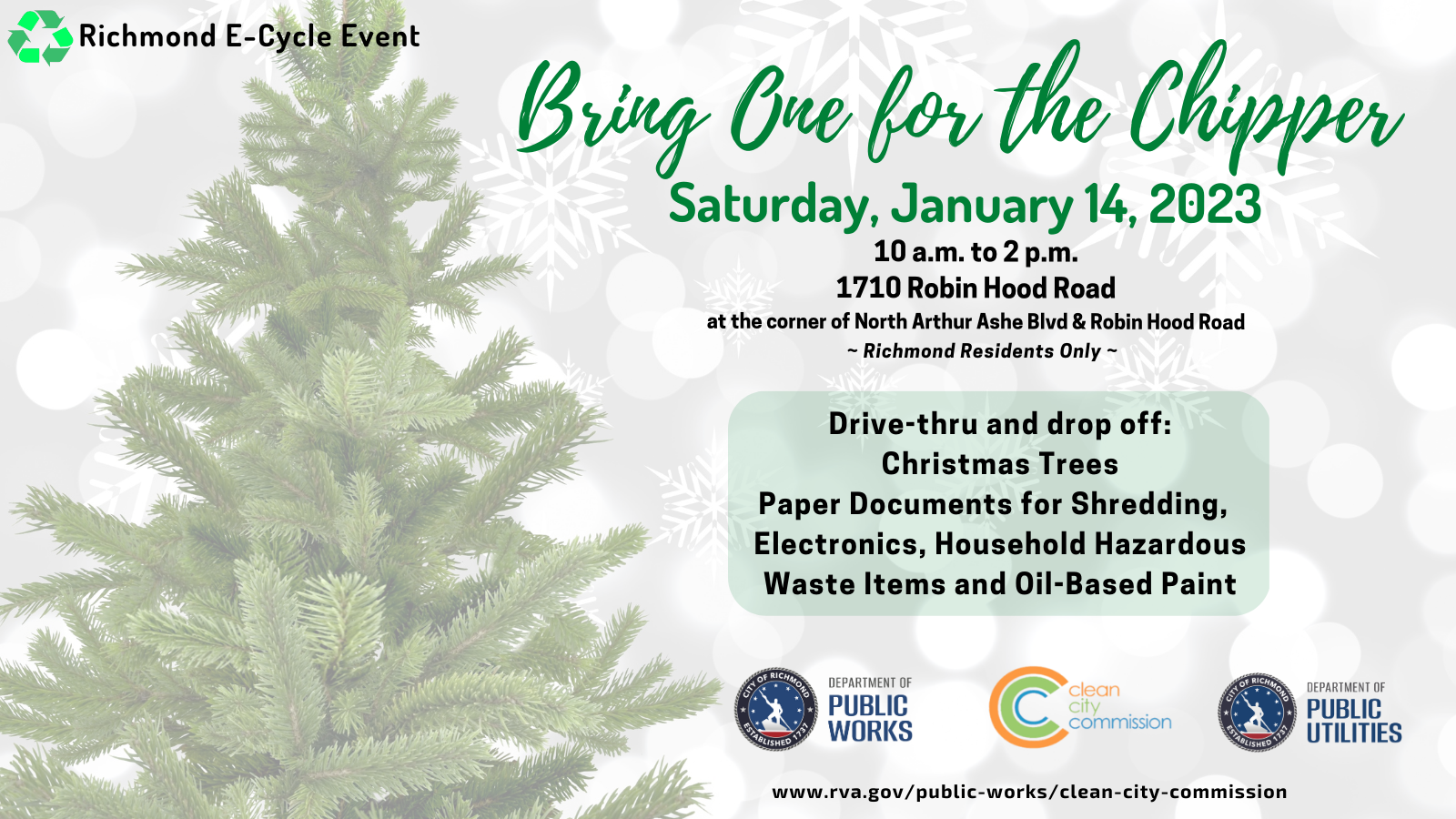 Previous Recycling Events:
Event Flyers and Notifications - Neighborhood CleanUp  (click the link for the flyer and details)
Neighborhood Clean Up Schedule
What We Do
Internal and external communications
News Releases
Street/Lane Closure Notifications
Promote DPW events and activities
Social Media
DPW Newsletter
Starnet Updates
Richmondgov.com updates
Attend/Address community, civic meetings
Department spokesperson (Public Information Manager)
Media Relations
FOIA representative
Respond to resident's inquiries
Research service complaints and update residents
Create advertising/education campaigns
Media Buys
Video Shoots
Script writing
Coordinate events campaigns with other agencies (internal and external)