RPD EEO Policy
 "The Richmond City Police Department is fully committed to attracting, retaining, developing and promoting the most qualified employees, without regard to race, gender, color, religion, sexual orientation, national origin, age, physical or mental disability, veteran status or other characteristic prohibited by law. We are dedicated to providing a work environment free from discrimination and harassment and where employees are treated with respect and dignity."
Join Our Team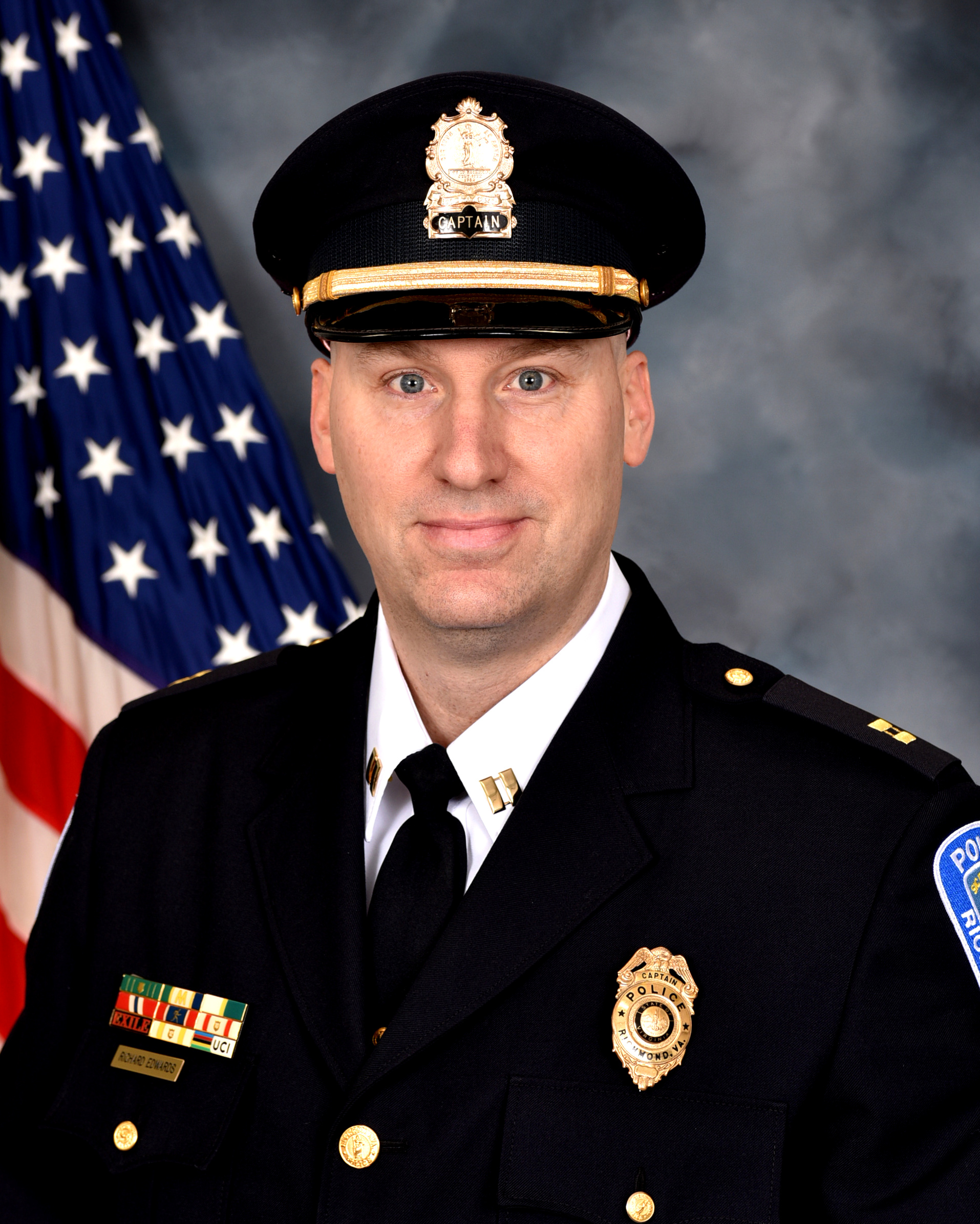 As Chief of Police, I welcome you to our website. I am extremely proud of the dedication, professionalism, and expertise our police officers bring to our organization on a daily basis. I am pleased you are taking the time to visit this site to learn more about us and our efforts in the communities we serve.
As Virginia's capital, Richmond is a progressive city offering beautiful neighborhoods characterized by striking architecture, a culturally diverse population and noted historic prestige. Our community policing strategies provide you with a wide range of skill development opportunities, from increasing your problem solving abilities to enhancing your interpersonal skills, the Richmond City Police Department is here to provide you with a tremendous opportunity for professional growth and advancement.
The Richmond City Police Department is accredited by the Commission on Accreditation of Law Enforcement Agencies (CALEA).
I encourage you to schedule a ride along to learn more about the Richmond City Police Department and the many opportunities available in our organization.
   Chief of Police Rick Edwards