Contact Us
Mayor's Office
900 E. Broad St., Suite 201
Richmond, VA
23219 USA
Phone: 804-646-7970
Fax: 804-646-7987
Email: RVAMayor@rva.gov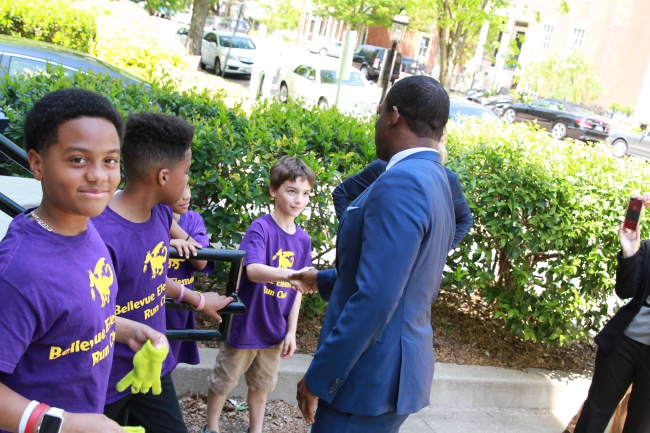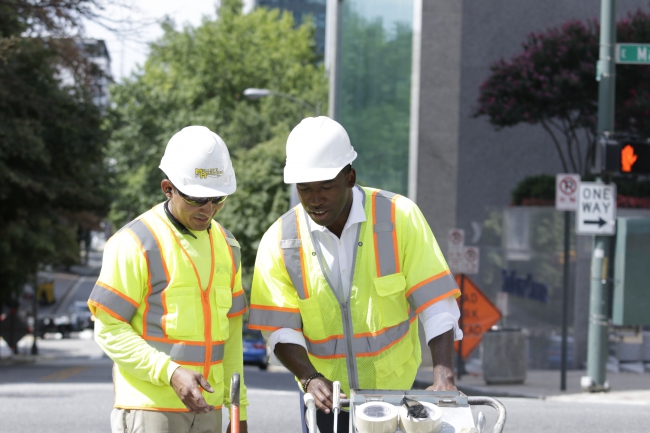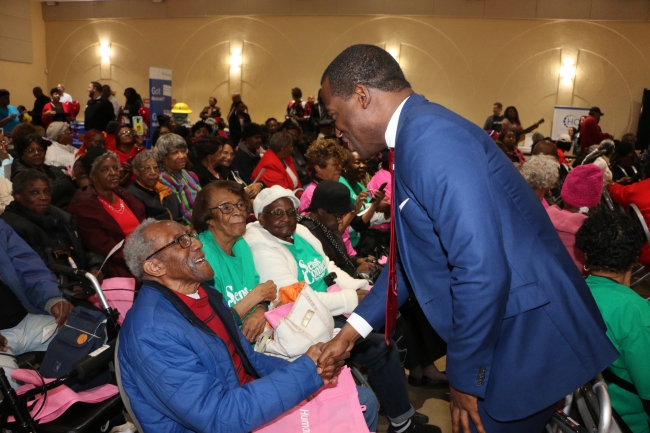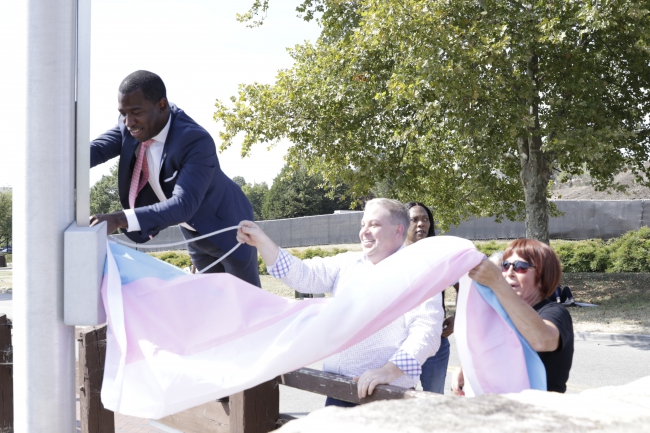 Biography of Mayor Levar Stoney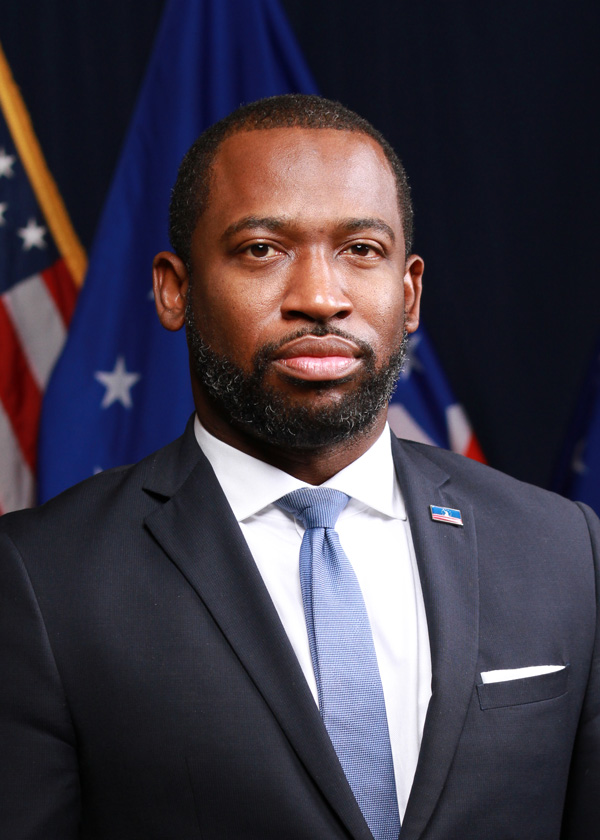 Levar M. Stoney is serving his second term as the 80th mayor of the City of Richmond and is the youngest person to hold the office. He serves as an Advisory Board member of the U.S. Conference of Mayors, where he chairs the Children, Health, and Human Services committee. He also serves as President of the Democratic Mayors Association.
Mayor Stoney was raised in Virginia's Hampton Roads region by his father, who was a custodian, and his grandmother. A product of Virginia public schools, he grew up on free and reduced lunch and was the first in his family to earn a high school diploma. He went on to graduate from James Madison University, earning a B.S. in Public Administration and Political Science.
Stoney began his career in public service serving in then-Governor Mark Warner's office. He served as the Executive Director of the Democratic Party of Virginia in 2008 and then as Deputy Campaign Manager for Governor Terry McAuliffe's successful gubernatorial campaign in 2013. In 2014, Stoney became the first African American Secretary of the Commonwealth and the youngest member of Governor McAuliffe's cabinet. As Secretary, he was the driving force behind the Governor's efforts to restore the civil and voting rights of more than 150,000 returning citizens. 
As mayor, Stoney has made investing in children and families his top priority. During his tenure, Stoney has increased the local contribution to the Richmond Public School (RPS) by nearly fifty percent. His administration has constructed three new schools, increased access to high quality after school programs, and created Virginia's first Children's Fund and Positive Youth Development Fund. Both funds supplement existing budgetary investments to help the city address the needs of all children. Mayor Stoney also created the "Pathways Program," which will begin as a pilot program in the fall of 2023, that financially supports RPS graduates to and through community college.
The Mayor has made mitigating the impacts of a local and nationwide housing crisis a priority by investing a record $70 million in affordable housing. This investment marks a 1,200 percent increase from the start of his mayoralty. Stoney also founded the Eviction Diversion Program, a first of its kind program designed to address Richmond's troubling eviction rates. To bring even further attention, funding, and increased collaboration to this matter, in April 2023, the Mayor and City Council officially declared a housing crisis in Richmond.
A strong advocate for economic growth, Mayor Stoney launched initiatives that strengthen neighborhoods and expand the tax base. Mayor Stoney spearheaded the approval of the Diamond District, which will be the largest economic development project in the city's history. To further support the City's development and infrastructure, the Mayor's Administration made historic investments in newly paved roads and the rehabilitation and construction of new parks and community centers. These investments have placed 80% of city residents within a 10-minute walk of a park or greenspace. Additionally, his Administration opened Richmond's first bus rapid transit line (the GRTC Pulse) and established fare-free mass transit in the city for all riders.
Under Mayor Stoney's leadership, city employees, the backbone of city government, are set to receive a historic 8% salary increase in his fiscal year 2024 budget. He has also consistently increased the salaries for teachers and public safety workers during his tenure. Additionally, the Mayor increased the minimum wage for city employees to $18 an hour.
Mayor Stoney was named the Richmond Times-Dispatch 2016 Person of the Year. He is a Rodel Leadership Institute Fellow, a member of the New Deal Leaders network, a Mayor's Institute on City Design Fellow, a Daniel Rose Land Use Fellow, a Bloomberg Harvard City Leadership Initiative participant, the inaugural Chair of the Mayors Alliance to End Childhood Hunger, and the Chair of the U.S. Conference of Mayors Children, Health, and Human Services Committee. He is also a lifetime member of the N.A.A.C.P., a board member of the local non-profit Great Aspirations Scholarship Program (GRASP), and serves as a member of the Executive Committee for the Democratic National Committee. 
Mayor Stoney is married to his beautiful wife, Brandy W. Stoney, who is a native Richmonder, former scientist, and local entrepreneur. She is now the proud business owner of Beee Squad, providing personal and partner physical training. Together, the two reside in Richmond's East End and share a love of service and the city they call home.
Mayor's Office Staff List
| Name | Role |
| --- | --- |
| Maggie Anderson |  Chief of Staff |
| Asif Bhavnagri |  Deputy Chief of Staff |
| Athena Hanny |  Management Analyst |
| Laura Harrison |  Senior Assistant to the Mayor |
| Cordell Hayes Jr. |  Legislative Manager |
| Lela Jefferson |  Executive Assistant |
| Shavonne Johnson |  Communications & Community Engagement Manager |
| Shana Myers |  Executive Assistant for Constituent Services |
| Gianni Snidle |  Press Secretary |
| Tavaris Turner |  Executive Assistant Senior to the Mayor |