SOUTHSIDE PLAZA PARTIALLY CLOSED FOR EMERGENCY REPAIRS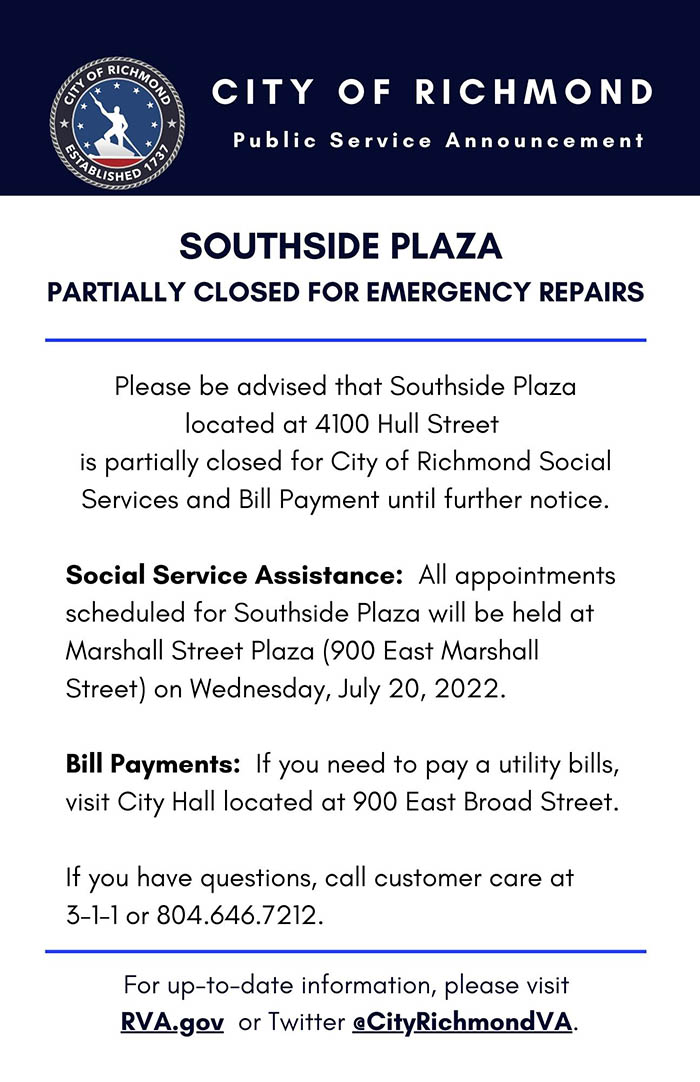 Please be advised that Southside Plaza
located at 4100 Hull Street
is partially closed for City of Richmond Social
Services and Bill Payment until further notice.
Social Service Assistance: All appointments
scheduled for Southside Plaza will be held at
Marshall Street Plaza (900 East Marshall
Street) on Wednesday, July 20, 2022.
Bill Payments: If you need to pay a utility bills,
visit City Hall located at 900 East Broad Street.
If you have questions, call customer care at
3-1-1 or 804.646.7212.
For up-to-date information, please visit
RVA.gov or Twitter @CityRichmondVA.