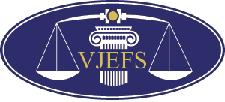 Contact Us
Address: 
John Marshall Courts Building
400 North 9th Street
Richmond, VA 23219
Days of Operation:        Monday - Friday
Hours:                              8:30 a.m. - 4:30 p.m.
Recording Hours:           8:30 a.m. - 3:30 p.m.
Marriage Licenses:         8:30 a.m. - 4:15 p.m.
Phone:
| | |
| --- | --- |
| General Info | (804) 646-6505 |
| Marriage License | (804) 646-6767 |
| Jury Duty Line | (804) 646-0802 |
| Jury Question Line | (804) 646-6501 |
| Criminal Section  | (804) 646-6553 |
| Fax: | (804) 646-6562 |
| Civil Section: | (804) 646-6536 |
| Fax: | (804) 646-7274 |
| Probate | (804) 646-6540 |
| Record Room | (804) 646-6530 |
Virginia Judiciary E-Filing System
Edward F. Jewett, Clerk, invites law firms filing civil cases in the Circuit Court of the City of Richmond to register for the Virginia Judiciary E-Filing System. This system allows for electronic filing of many types of civil cases, electronic payment, and the ability to view e-filed cases remotely. The system was developed in conjunction with the Office of the Executive Secretary of the Supreme Court of Virginia to coordinate case filing with the informational systems already in place in the clerk's office: the Case Management System, the Financial Management System, and the Case Imaging System. E-filing provides a valuable service to attorneys, while greatly enhancing efficiency within the clerk's office.
See the links to the right for application materials and user guides. Please pay particular attention to the terms and conditions before completing the application. The information there is helpful in understanding the application process. Once registered in Virginia as a user of VJEFS, firms do not need to re-register in order to e-file with any other VJEFS participating court.
At this time, e-filing is not available for cases with pro se litigants.  
VJEFS will be available from 7:00 A.M. until 7:00 P.M., Monday through Friday, except holidays. Parties cannot e-file into a case that was not initiated through VJEFS. If the opposing attorney does not want to e-file, then a case initiated through e-filing will have to be removed from VJEFS and treated as a regular case.
Service still has to be completed the old way, although that should change sometime later this year. For now, once you receive the stamped filing, print out a copy with your request and mail/deliver to the Clerk's Office.
Please note that once a firm has registered and has an administrator for VJEFS in place, no further registration is needed through the clerk's office. The firm's designated VJEFS administrator will handle further registration of attorneys and staff.
For questions about the e-filing system and its use in the Clerk's Office of the Richmond Circuit Court, please contact:
Donna Lythgoe, Civil Supervisor, (804) 646-6536, Donna.Lythgoe@rva.gov
or
Cecelia Hargrove, Chief Deputy, (804) 646-6536, Cecelia.Hargrove@rva.gov